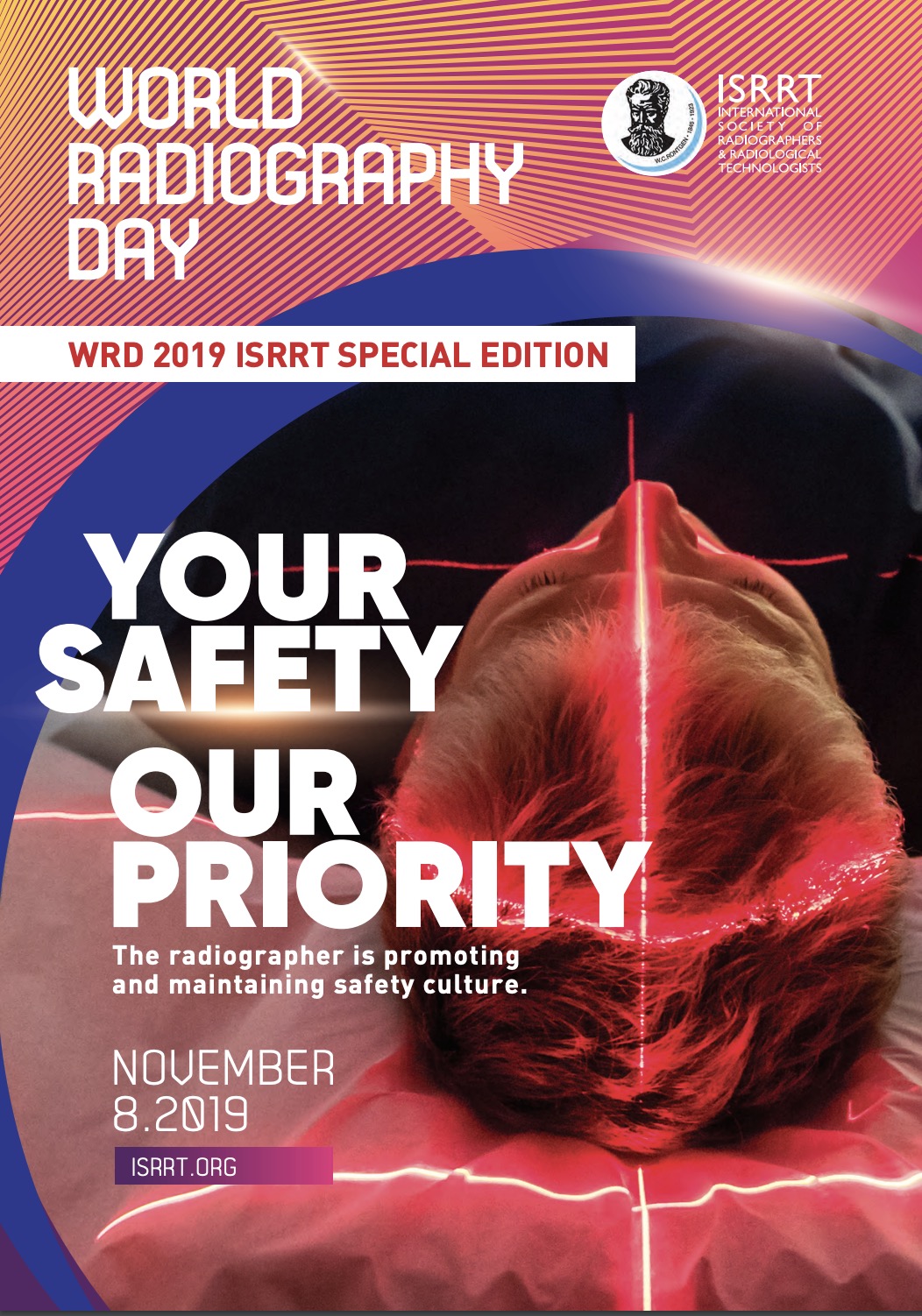 Gentile Collega,
l'8 Novembre si celebra il World radiography day, la Giornata mondiale della radiologia.
In occasione di tale data, l'International Society of Radiographers and Radiological Technologists (ISRRT) ha prodotto una pubblicazione, special edition:
 YOUR SAFETY OUR PRIORITY – the radiographer is promoting and maintaining safety culture.
Il Tecnico sanitario di radiologia medica è attore attivo e proattivo nel promuovere, mantenere e garantire la cultura della sicurezza, anche sensibilizzando l'opinione pubblica sul ruolo fondamentale che i TSRM rivestono all'interno dei processi diagnostici e terapeutici per la persona assistita.
Alla stesura della pubblicazione hanno attivamente partecipato i colleghi italiani Roberta Gerasia (ISMETT di Palermo), con l'articolo "Patient safety in interventional suite", e Matteo Migliorini (Azienda Ospedaliero-Universitaria di Ferrara), con l'articolo "Effective communication by radiographers: at the heart of patient safety".
Collegamento diretto alla pubblicazione
Ti segnaliamo anche il sito dedicato alla giornata mondiale della radiologia, realizzato col supporto dell'European Federation of Radiographer Societies.
Cordiali saluti.